The Bean
or how a bit of irritation became a nuisance part 2
---
Then new work of the bean had begun to surface in the rather obscure circles of the online graphics world, most notably the so-called "Design Lounge" of ZDU, where the bean is said to meet his former allies. We can only hope these rumors are false, for most of this "new" work speaks of unholy alliances with the darkside.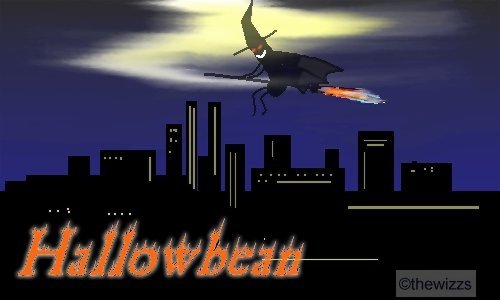 The creations above and below speak clearly of the horrors the bean is now meddling with.
Since I don't want to close on a desperate note the pic below shows bean desperately chasing Santa's sled which it will never catch if we have our way.
Home Bean's Story More Bean Graphics
Become a Bean Star Purchase Bean Things Site Map
Contact Information: info@hollandvoice.net
the graphics on these pages are property of Hein Braam
copyright applies to all of them